Semi-Autonomous Modular Plant and other Life sustaining Experiment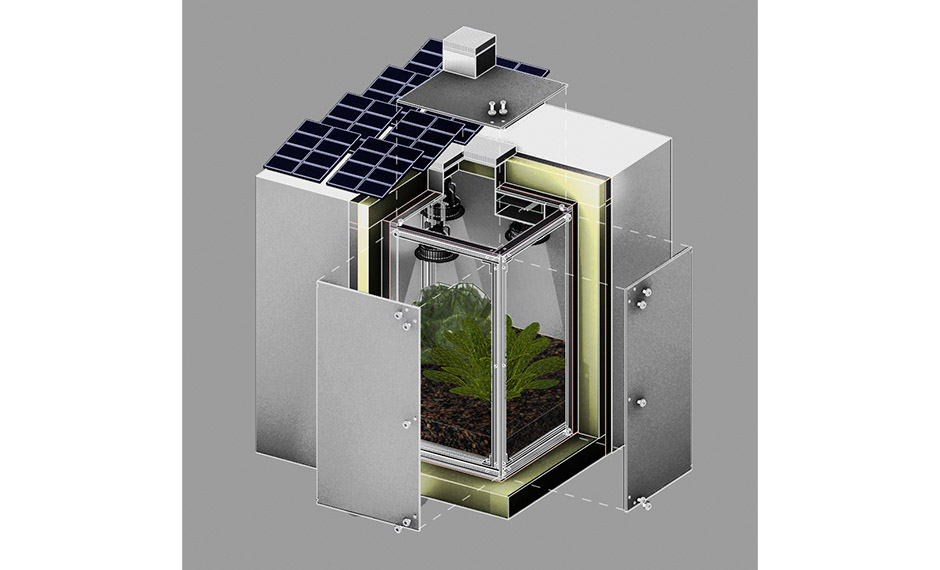 "IGLUNA is a perfect opportunity to contribute to the historical undertaking of space exploration and a chance to gain priceless and unique experience."
about.
Our project is an extension of the IGLUNA 2020 SAMPLE project, which aims to create a life-supporting system of modules located outside the main habitat. They will allow the storage of biological samples, including plants. And they will enable testing of life support technology that could be used directly on the surface of the moon.
The key feature of the modules is their independence from resources from the main database.The closed ecosystem inside each module will be protected from external conditions thanks to the use of thermal and radiation insulation. Solar panels will provide the energy needed to power the internal functions.
We will create an adequate daily cycle required by cultivated organisms. That way, the modules will be self-sufficient. And crew control will be carried out periodically.