[mk_header align="center" hover_styles="3″ menu_location="second-menu" logo="false" search_icon="false" woo_cart="false" text_hover_skin="#69a4d9″]
Lunar communication system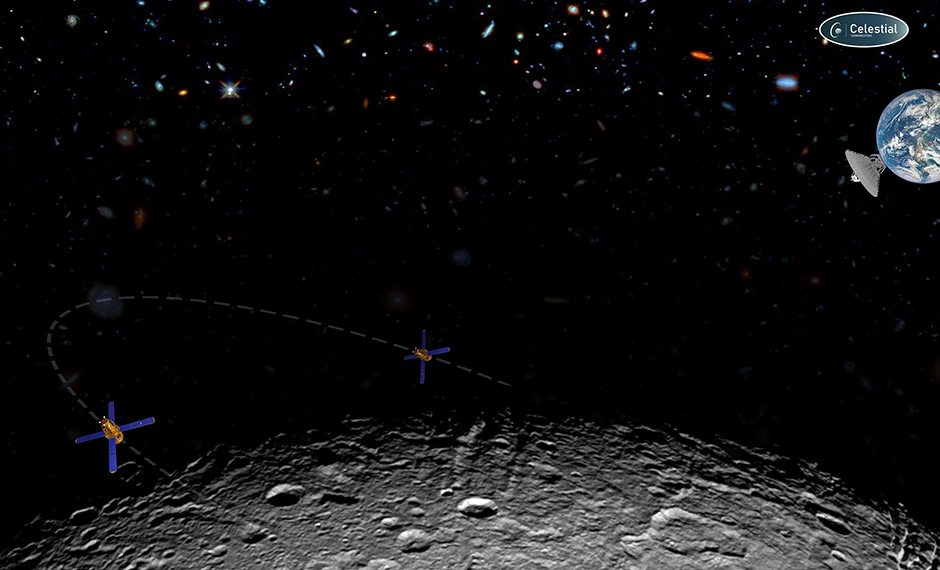 "If Space is the new internet, then Moon is the modem to it and IGLUNA its testbed."
about.
The future lunar space exploration is only possible with support from pre-existing lunar infrastructure. Celestial is developing communication systems capable of working in deep space environment to develop lunar communication infrastructure. A lunar relay small satellite constellation will use these communication systems, enabling continues lunar coverage. Celestial's communication systems will be miniaturized to be used even on CubeSat missions. Celestial will develop its own customized additively manufactured antennae for performance optimization.
For the IGLUNA Field Campaign in Lucerne in July 2020, the project focuses on the radio communication between the Space habitat and the control station. We are going to develop a miniaturized and flexible communication system using Software Defined Radio (SDR) technology to demonstrate frequency regulation. In Addition, we will be developing customized antennae designs, realized by Additive Manufacturing, and testing their performance on the testbed. Respective antennae will be showcased in the exhibition at the Verkehrshaus as project illustrations.
The resulting communication setup can be used by other project teams as a data transmission link for remote operations. This way, the Celestial communication technology will be demonstrated as communication infrastructure technology for a lunar habitat.
Celestial has been selected to take part in the "SCALE" mission together with SAMPLE and AMPEX. The Phase 0 of the mission has been reviewed in December 2020 at the Concurrent Design Facility (CDF) at ESA. The CDF hosts the technical teams supporting the preparation of the agency's future space missions.