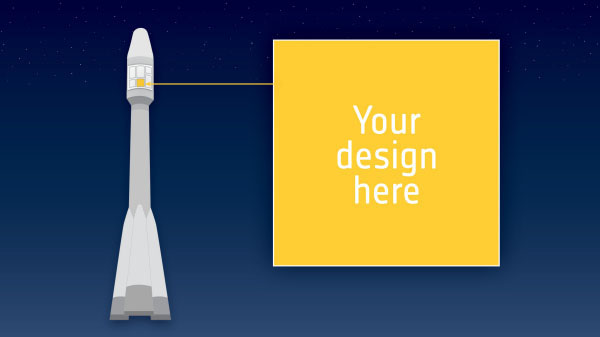 ESA has opened a competition for a design that will ornament the fairing of the Soyuz rocket carrying the satellite CHEOPS.
The fairing is the outer housing that protects the satellite against the extreme pressure and heat experienced as it punches through Earth's atmosphere. Those fairings are produced in Switzerland by the company RUAG Space.
CHEOPS is an ESA satellite mission to study Exo-planets.
Further details about the competition can be found here. Competition rules and guidelines are published here.